Microsoft recently debuted their new operating system, Windows 11, just over six years after the release of Windows 10. Built on the same foundation as Windows 10, Windows 11 adds new features and streamlines existing ones to make the user experience better than ever. Let's take a look at a few of the most exciting changes in Windows 11.
New Start Menu and Taskbar
The most noticeable change in Windows 11 is the redesigned start menu and taskbar layout. Anyone who has used a Mac will immediately recognize the centered taskbar, rounded windows, and general layout that Microsoft has decided to emulate. Power and user functions, like sign out or changing a password, are easily found in the new start menu. Pinned and Recommended items are the first thing you'll see in the new start menu, which you have the ability to customize.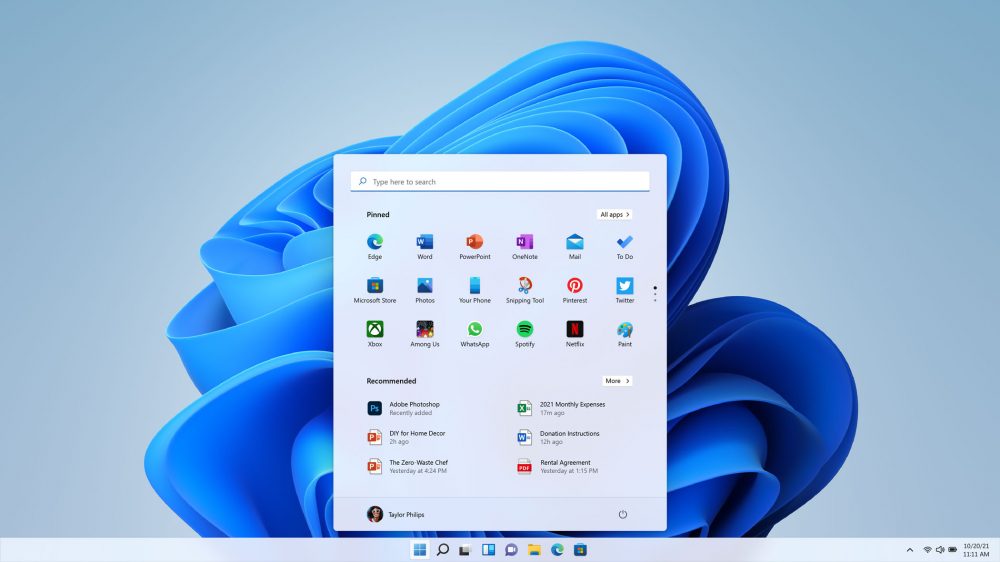 Improved Settings Menu
The Settings menu in Windows 10 could often be confusing to navigate. This has been improved in Windows 11, with clearer icons and organization, breadcrumbs to easily track where you are in the menu, and easy-to-understand options to make tuning Windows easier than ever. There are also a plethora of Accessibility features to help make the operating system comfortable use for everyone.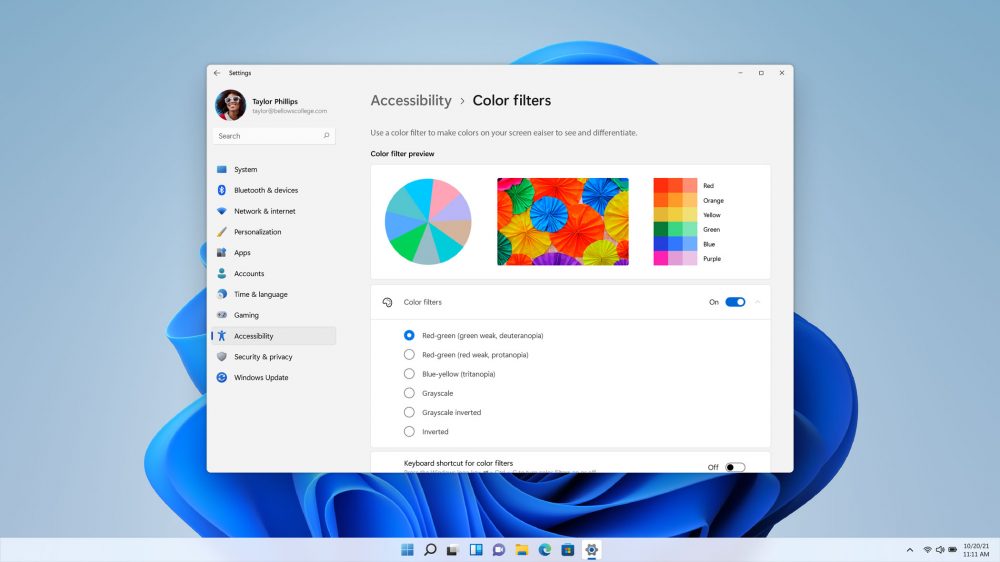 Windows Snapping
With many workers remote these days, often working from a laptop, screen real estate is highly valuable. Windows 11 adds snapping options so that you can split up your apps on your screen without them getting in the way of one another. The new snapping function is available on any window by simply hovering over the minimize/maximize button, which will bring up a variety of snap layouts.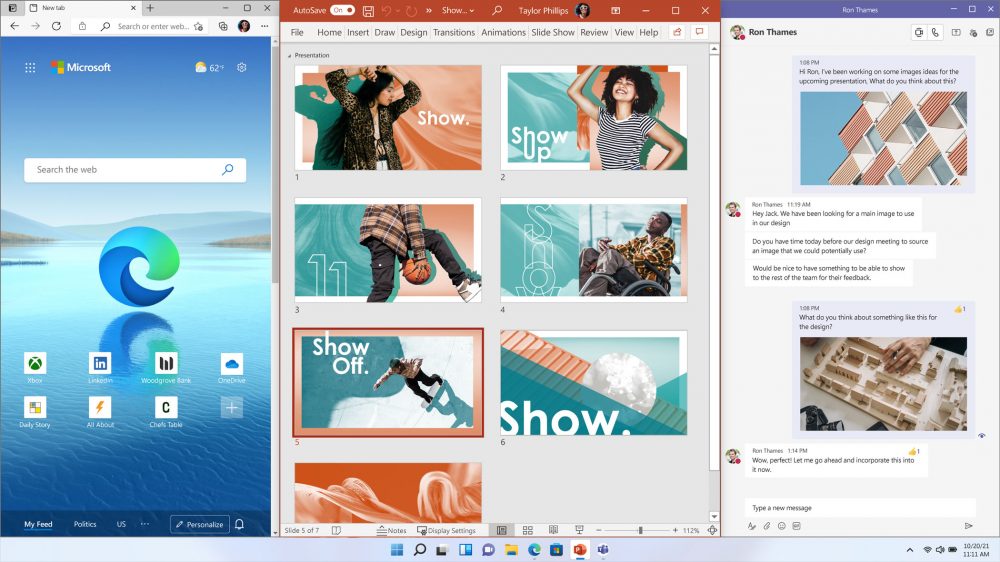 Multiple Desktops
Windows 10 has this feature as well, but it has been made easier to use and more robust in Windows 11, with a default pinned icon on the taskbar. You can customize each desktop with a different theme and name, running different applications in each desktop, with the ability to quickly swap between them on the fly.
Widgets
Widgets are easily readable little apps for things such as Weather, Sports, News, Calendar, etc. Widgets are viewable on a single pane (pinned by default to the taskbar), which is easy to customize. Perfect for information you often need and can process at a glance.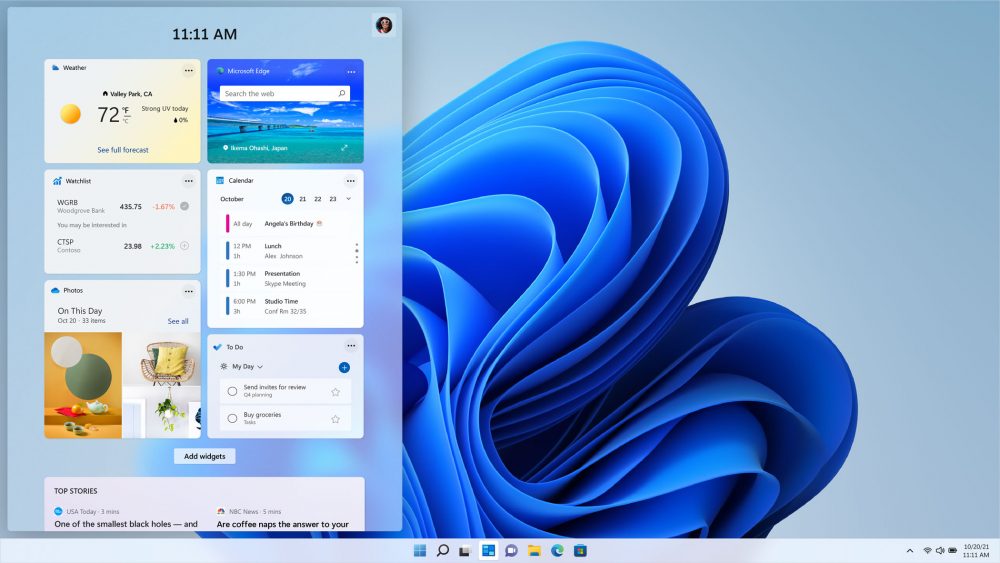 Quick Settings Menu
The Quick Settings menus (found in the tray next to the clock) have been combined into one for internet connectivity, volume, battery, and more. Accessibility options can also be found here, as well as VPN, Airplane Mode, screen brightness, Bluetooth and more. This menu is also customizable.
Focus Assist
The new Focus Assist mode will silence notifications from applications based on criteria you set, perfect for when you need to buckle down and get something done without distractions. You can allow only certain contacts' notifications to come through, silence everything, or choose by application. You can set automatic timers to enable Focus Assist along with a host of other options to aid in staying productive.
Windows 11 looks to be a good evolution for the Windows operating system from Microsoft. With sensible design and features intended to make the user experience simpler and more effective than before, Windows 11 is available on new computers and as an upgrade for some versions of Windows 10. Here at Layered Systems, we are starting to see new equipment ship with Windows 11, and we're ready to support and assist any of our clients with the transition. If your business is interested in moving to Windows 11, Contact Us today to learn how we can help.