Safeguard Your Company with Managed Network Security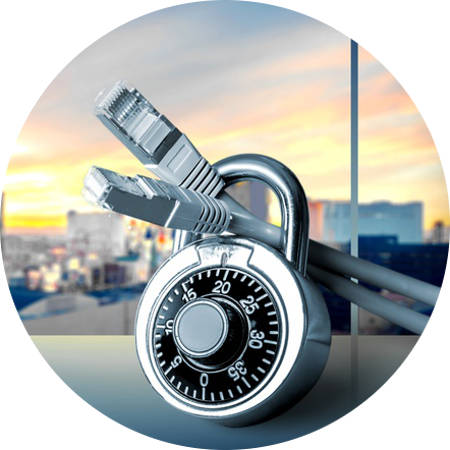 Network Security has gone from being thought of as a luxury to being an essential piece of the network infrastructure puzzle. With new ways of hacking, increased spam activity, continually changing virus threats, and ongoing operating system vulnerabilities, Network Security should be on the top of your technology to-do list.
Since most businesses do not have security experts on staff, they often pay for over-priced network security solutions that may not even be protecting their critical business assets. Small and midsize organizations need a trusted IT partner to help keep them secure, without breaking the bank.
This is where we come in. At Layered Systems, we believe in a comprehensive approach to network security, which led to our Managed Network Security model. With Managed Network Security, you can rest assured that every element of your network is secured, from workstation anti-virus protection to intrusion detection and prevention; from robust firewalls to web content filtering.
We manage every component, with 24/7 alert monitoring keeping us on top of any emerging threats. By investing in security at every layer of your network, you safeguard your company, keep your employees productive, and prevent embarrassing and potentially costly data breaches.
Managed Network Security can include some or all of the following features:
Cloud Firewall with customizable rules

Unified Threat Management (UTM)

Intrusion Detection and Prevention Services (IDS)

Web Content Filtering

VPN Site-to-site and Remote User Access
Secure Corporate and Guest WiFi Access

Application-Level Intelligence and Control

Anti-Virus Protection

Anti-Spyware Protection

Anti-Malware Protection
Anti-Phishing Protection

Anti-Spam

Immediate updates to security for new threats

Remote Monitoring and Management

24/7/365 Alerting of Threats