Managed Voice: Your Phone System in the Cloud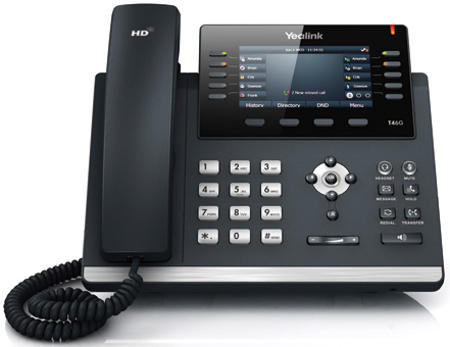 The telecommunications landscape has changed.  Gone are days of copper phone lines and expensive PBX (Premise Based Exchange) phone systems.  Managed Voice (aka Hosted Voice) and VoIP phone systems have taken over and are here to stay.  Not only are these phone systems more cost-effective, they are also feature-rich and versatile.
There are a few technologies that have changed the way we do business and have made it possible for organizations to remain competitive in an ever-changing business environment. One of those technologies is Voice-over-IP with Unified Communications. It enables organizations to easily expand, support remote workers transparently, and make better contact with customers.
Utilizing your existing data network infrastructure, Voice-over-IP transmits your voice over the same network as your data. Because of this it is much easier to implement the same advanced features found in multi-billion dollar organizations for a fraction of the cost, such as unified communications, intelligent call routing, and automated attendants. Unified Communications enables us to integrate faxing and voicemail directly into your email client. This allows facsimile and voicemail transmissions to be routed and forwarded similar to any other email in the organization.
Managed Voice Benefits
Cloud PBX – Fully managed via the Cloud – Auto Attendants, Call Management, Call Conferencing, Music-on-Hold, Reporting, and more
Fully Managed – We do all the work.  Whatever changes you need, we take care of – hassle free.
Unified Messaging – Voicemail and Faxes go directly to Email
Future Proof – Since the phone system is in the cloud we perform the maintenance so all new features and upgrades are included.
Works across all locations – We adapt to your business.  Our cloud phone system works at all your locations, both branch offices and remote workers with one easy monthly bill.
Integrates with your mobile workforce – Smartphones and tablets can be integrated directly into your business phone system
Feature Rich – CallerID, Find Me/Follow Me, Unlimited Call Paths, Unlimited Local and Long Distance, DID (Direct Inward Dial)
Disaster Recovery – Because the phones run over the Internet you can quickly recover from disaster at any location